This Web site was designed using Web standards.
Learn more about the benefits of standardized design.
Quick Links
Main Navigation
Top Stories
PAY ONLINE* Click the button above. The first time you will register; after that, payments are an easy 3-step process. PAY BY SMART PHONE OR TABLET Download "PSN Payments" from the App Store® or Google Play™. TIP : Go online to create your . . . read more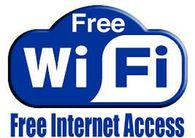 Wireless Public Internet Access Now Available
We are pleased to announce the addition of Public Internet Access at the Civic Center.

In response to requests from our patrons and as part of our continuing effort to provide an even more user-friendly environment...a free, public, wireless network has been installed to access the internet throughout the facility.  To connect, look for "WCC Public" on your laptop, tablet, or other wireless device the next time you're in the building.
Current Highlights