Tree Trimming In Progress
Primary area of tree trimming to be done in 2020
UPDATE - February 4, 2020 - Our line crew will be focusing in the alley area between Locust and Laurel north of 18th Street. In this area volunteer trees that must be trimmed that are grown into the fences along the alley will be trimmed to the top of the fence.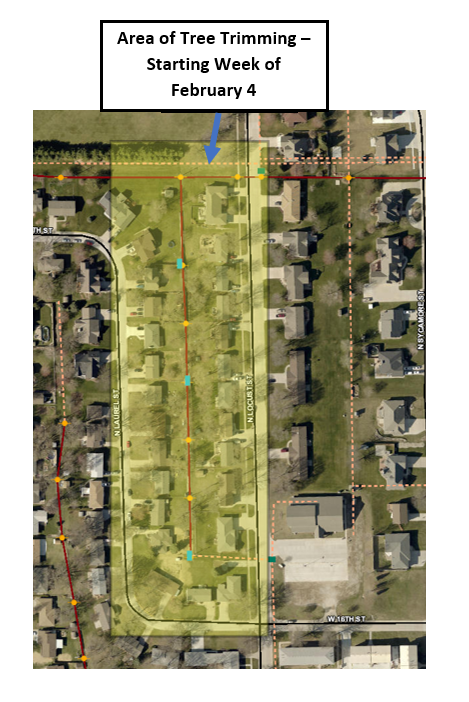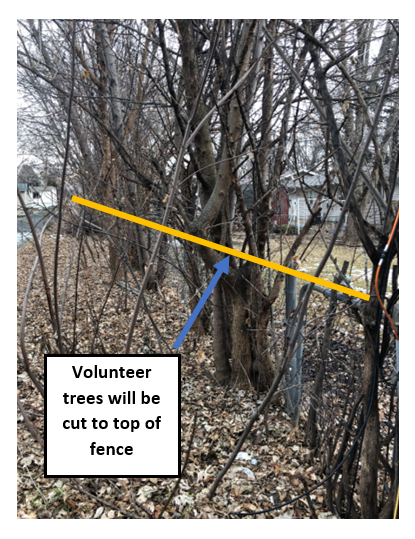 ORIGINAL ARTICLE - January 7, 2020 - This week Wahoo Utility crews began trimming trees in Wahoo that are in conflict with overhead power lines. Work will continue over the next couple months as weather allows. This practice is common in the electric utility industry and is being done to increase line safety and to prevent outages caused by falling limbs. The primary focus this year for utility crews is the area of Wahoo located west of Chestnut Street and north of 10th Street. There may, however, be some trimming done outside of this area in critical locations. Over the next five years utility crews will be working through the community with sections of town being addressed each year.
Trimming and pruning is being done according to a common industry standards Pruning Trees Near Electric Utility Lines, by Dr. Alex L. Shigo. Copies of this standard are available at City Hall for review if there are questions. Typically there are three types of pruning done near power lines that can be seen in the following image: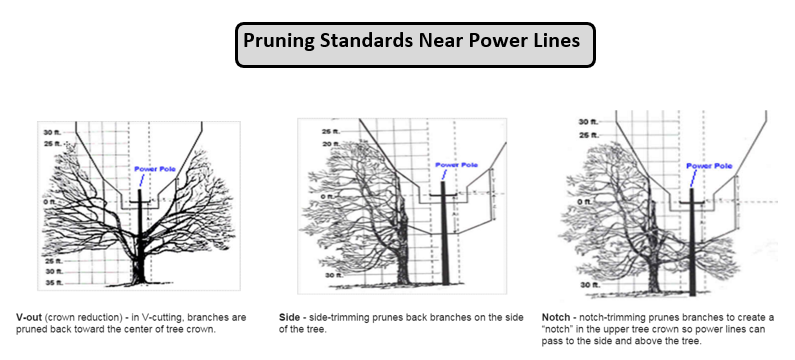 Please watch for crews in your neighborhood and use caution when you are near their working location. Smaller limbs and branches are being chipped and chips will be taken to the City of Wahoo tree pile area near Sunrise Cemetery and will be available to residents for use. There is no guarantee of the quantity or quality of these wood chips.
Questions about the work being done should be directed to City Hall at 402-443-3222.
Focus of area of trimming the week of February 4, 2020 - between Locust and Laurel, north of 18th Street