Apparatus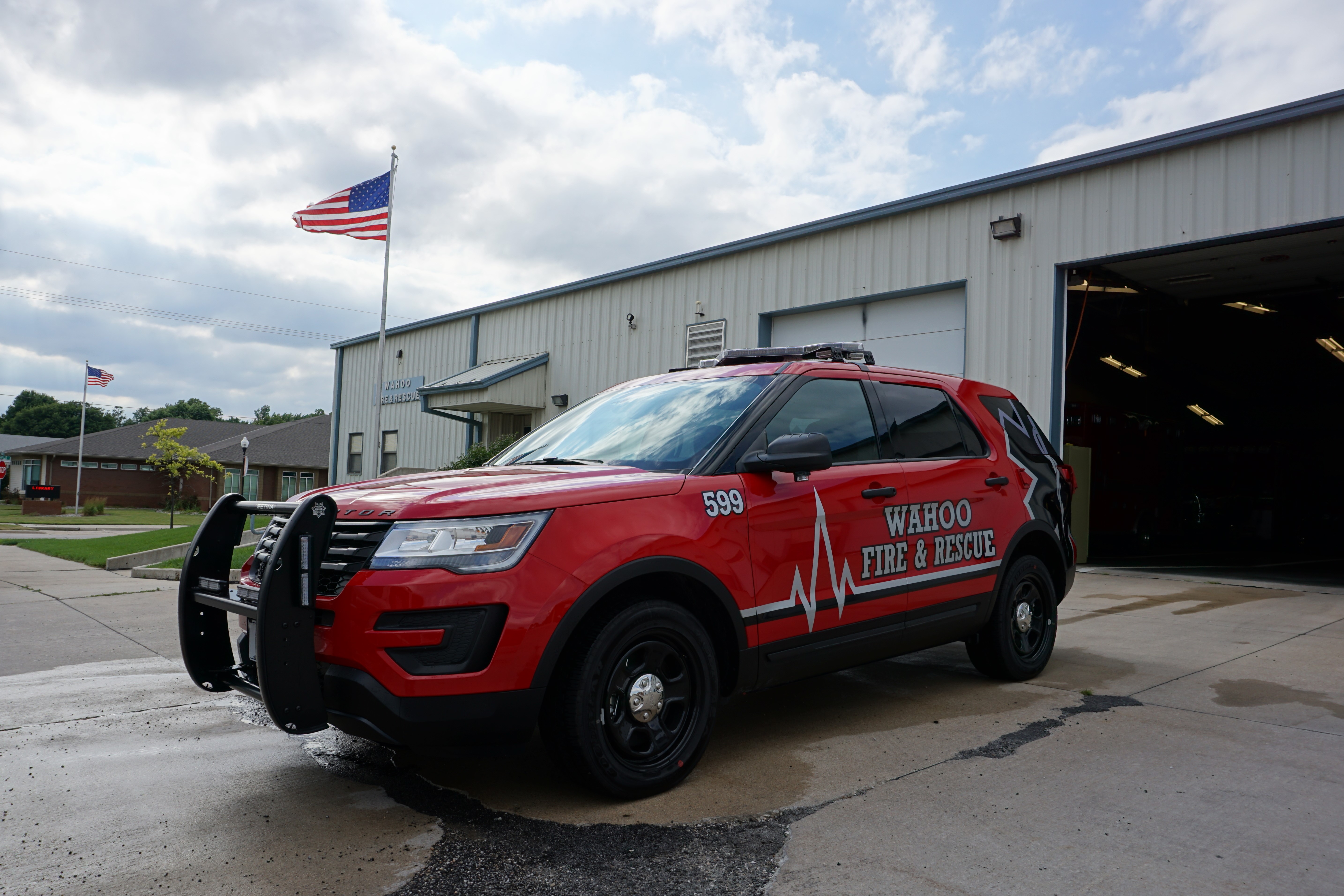 EMS 599
EMS 599 is a 2017 Ford Interceptor Utility. 599 is utilized as a quick response vehicle for EMS and fire responses. This vehicle is fully stocked to handle all emergency medical care at the ALS and BLS level.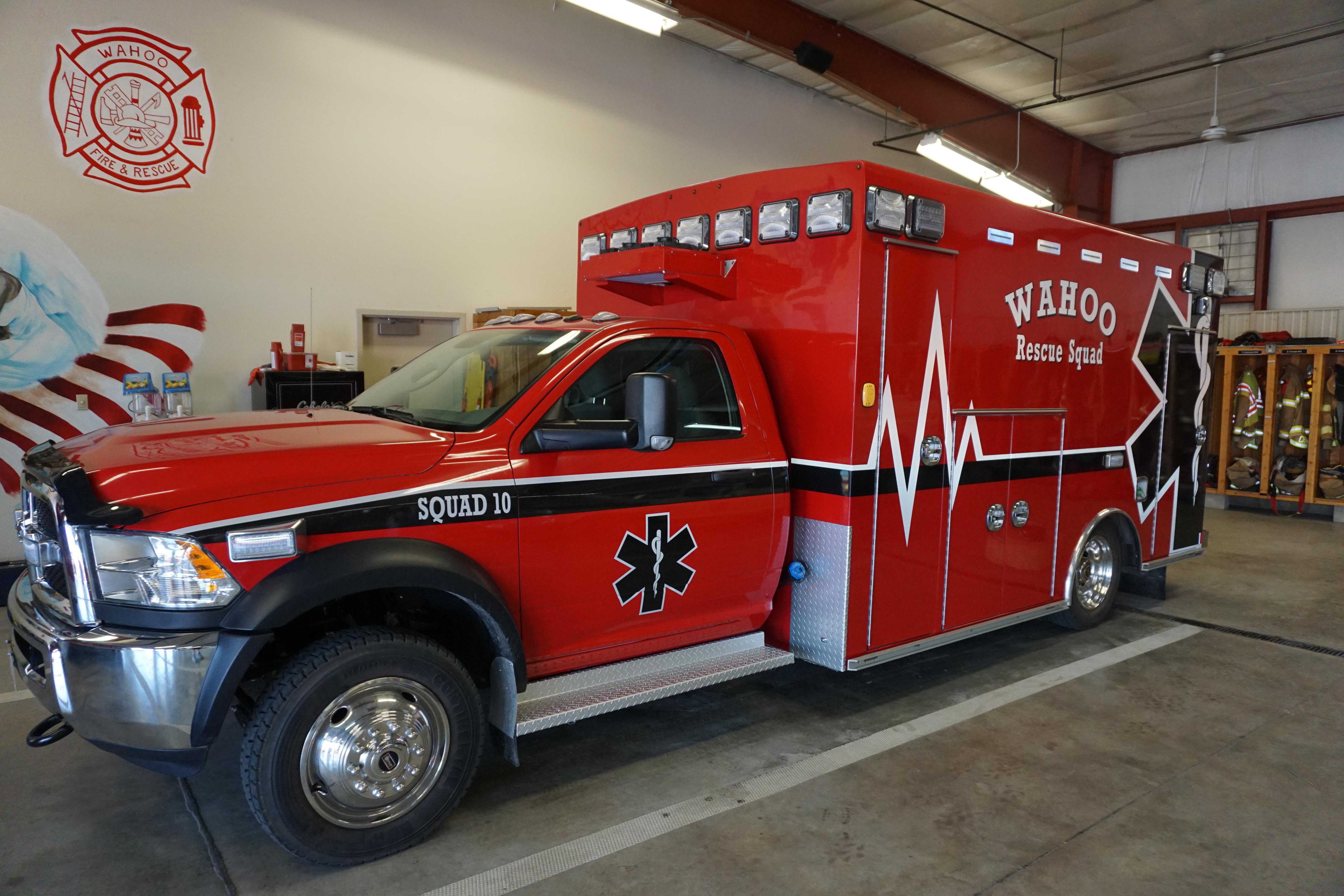 EMS 510
EMS 510 is a 2016 Braun Chief XL on a Dodge Ram 5500 Chassis. This unit is a four-wheel drive model to assist crews while driving in difficult weather. This unit is a fully equipped Advanced Life Support Unit.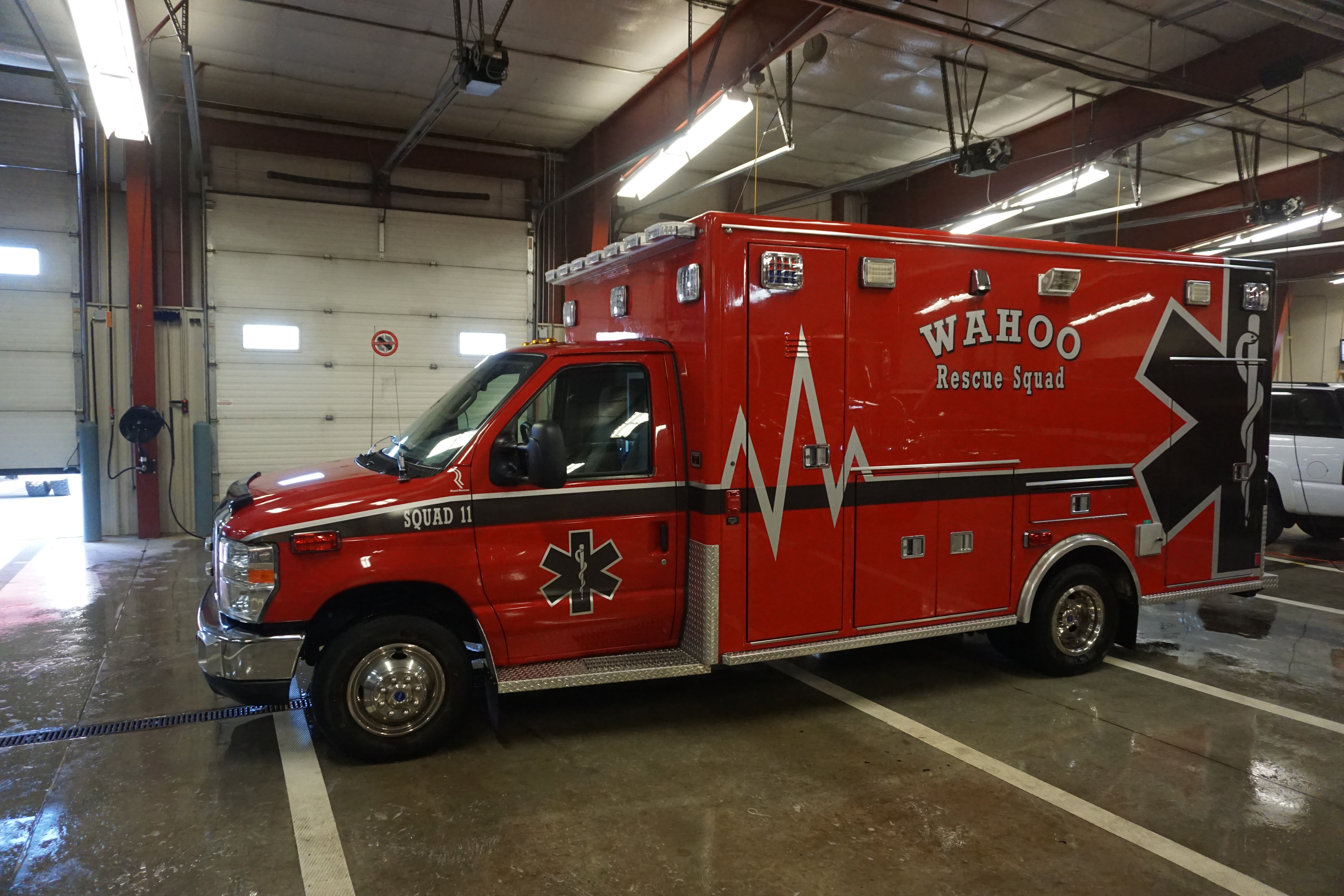 EMS 511
EMS 511 is a 2009 Road Rescue Ambulance on a Ford E-450 Chassis. It is a fully equipped Advanced Life Support Unit utilized for 911 and Interfacility Transfers.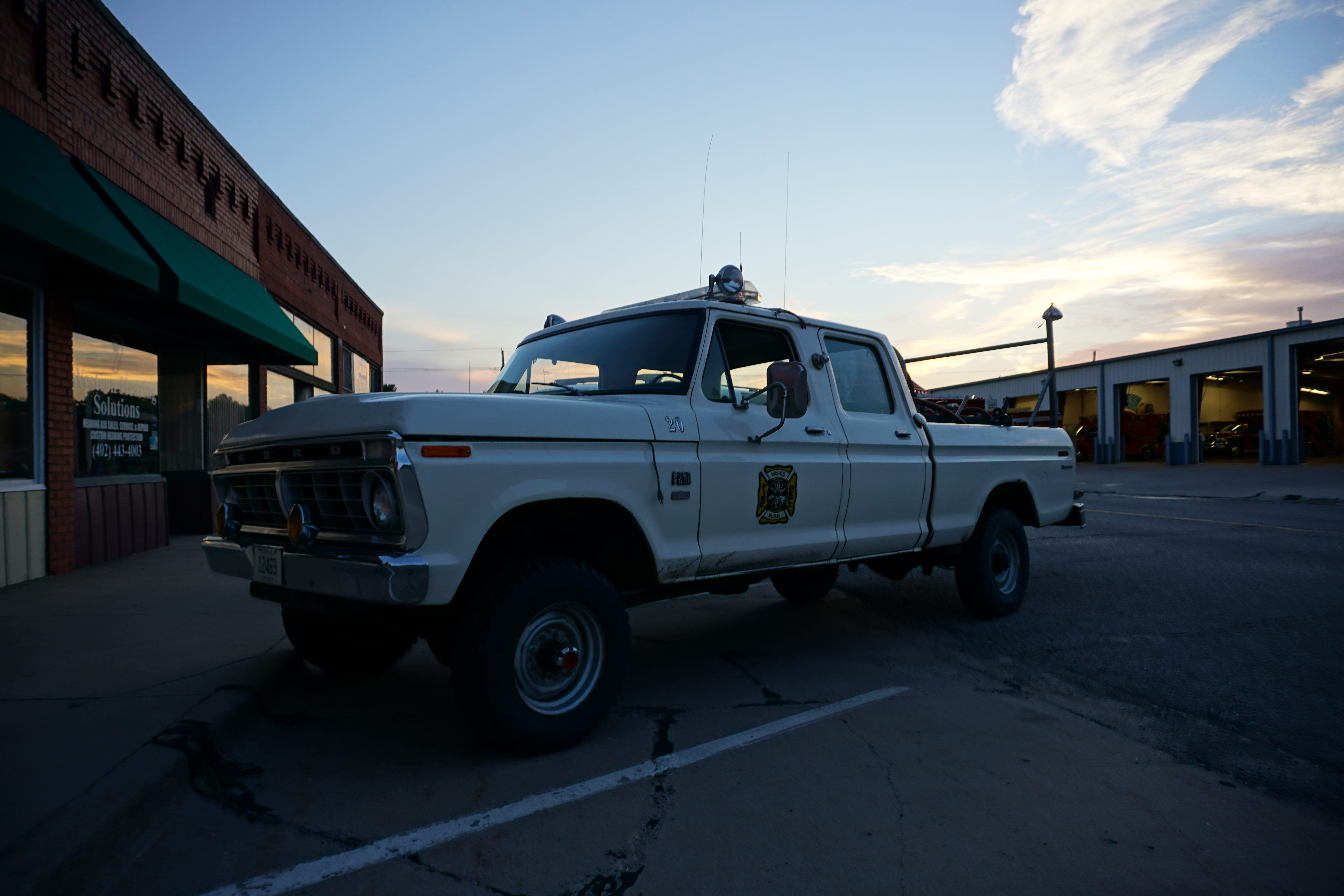 Brush 520
Brush 520 is a 1974 Ford Brush Truck which is utilized solely for wildland and grass fires. It carries 250 gallons of water and allows crew to maneuver into fields and smaller areas to extinguish fires.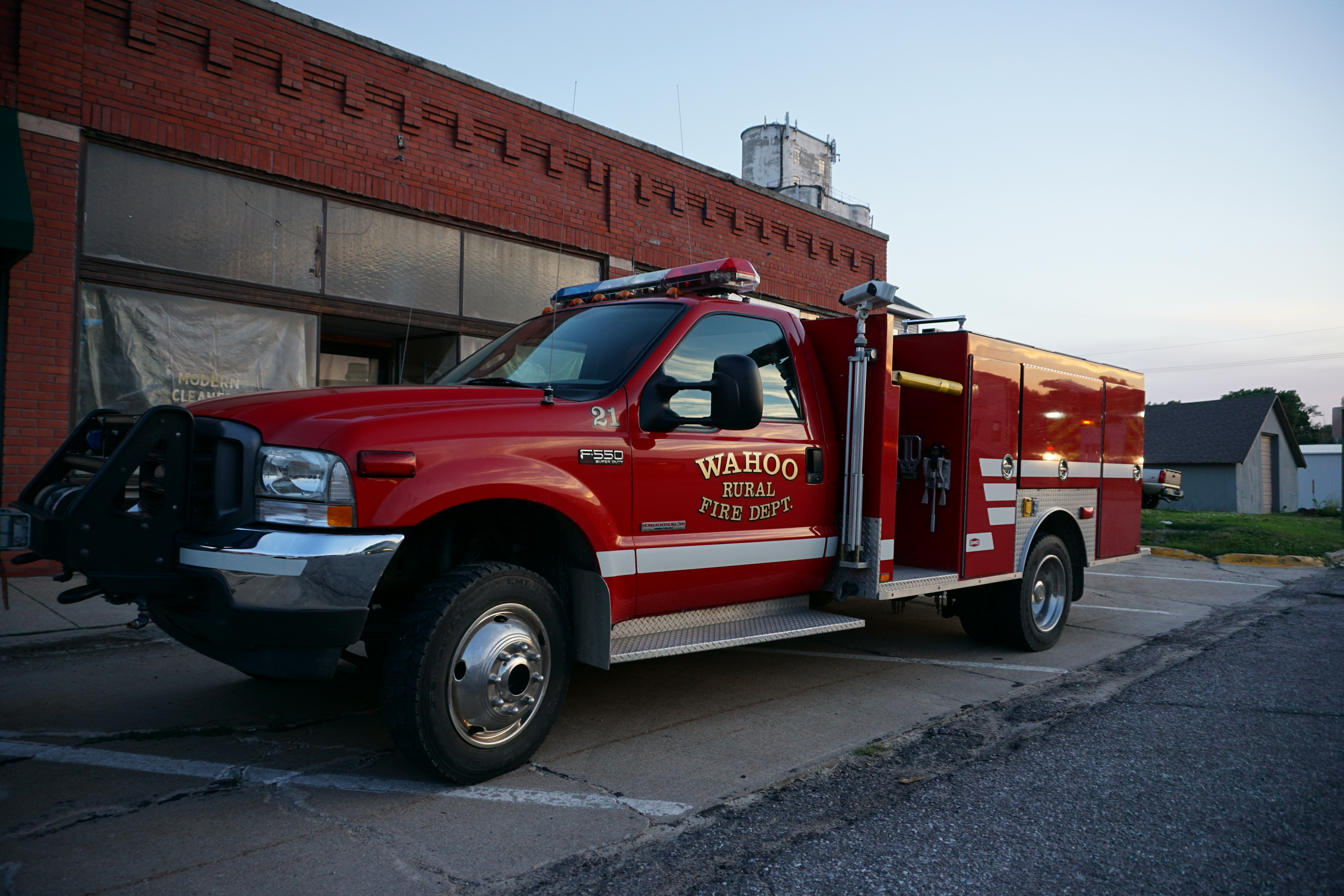 Brush 521
Brush 521 is a 2003 Ford Light Rescue with wildland capabilities. Brush 521 carries 250 gallons of water and has a four-wheel drive chassis. Brush 521 is equipped with front sprayers to wet down dry vegetation along with a 1" grass line and standing platform to extinguish brush fires on the move.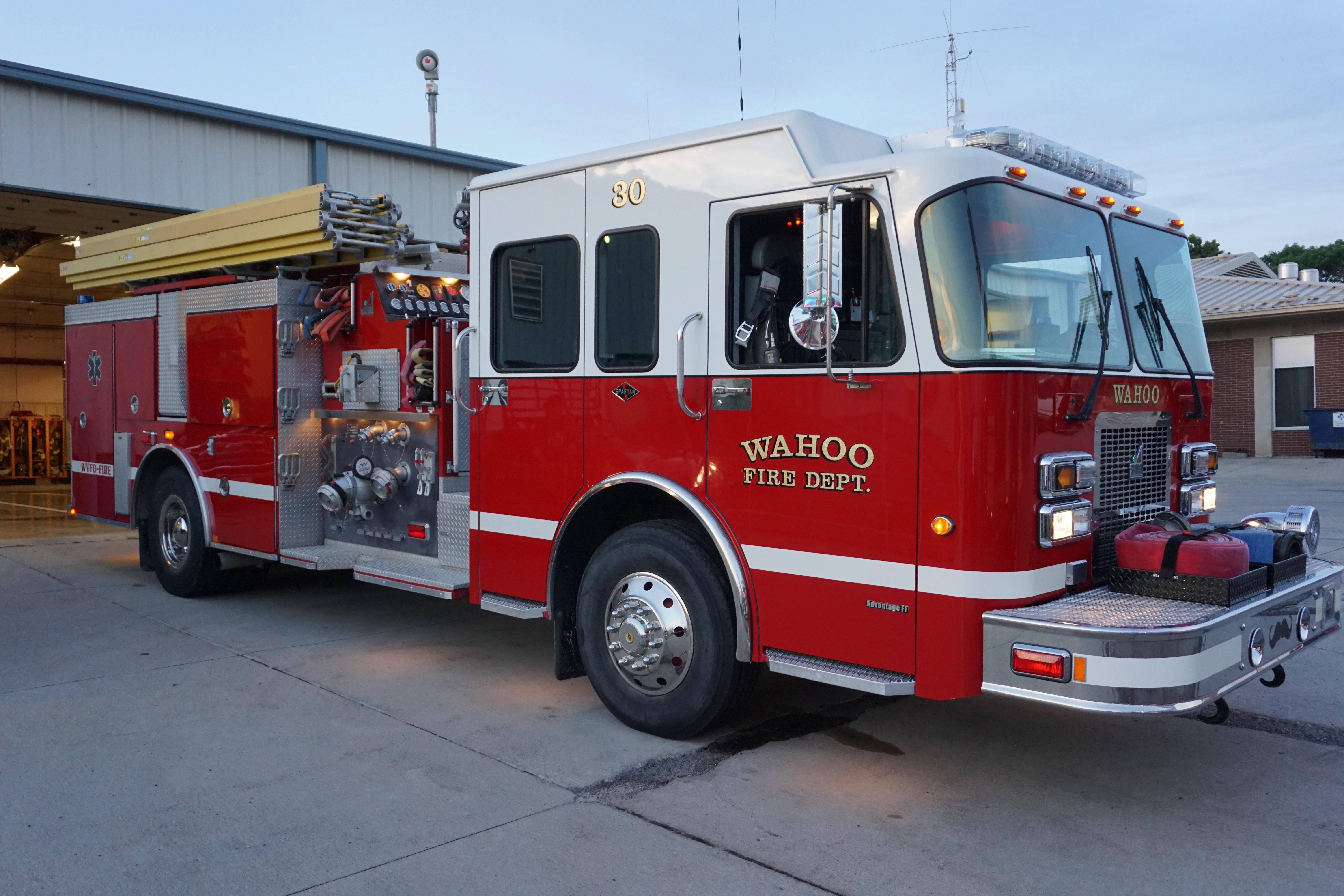 Engine 530
Engine 530 is a 2001 Smeal. 530 is equipped with a 1,000 gallon water tank and a 1,250 GPM pump. 530 is labeled as our "Rescue Engine" since it is equipped with all the required extrication equipment needed for motor-vehicle accidents including the Jaws of Life. It can also handle all the requirements for structural firefighting.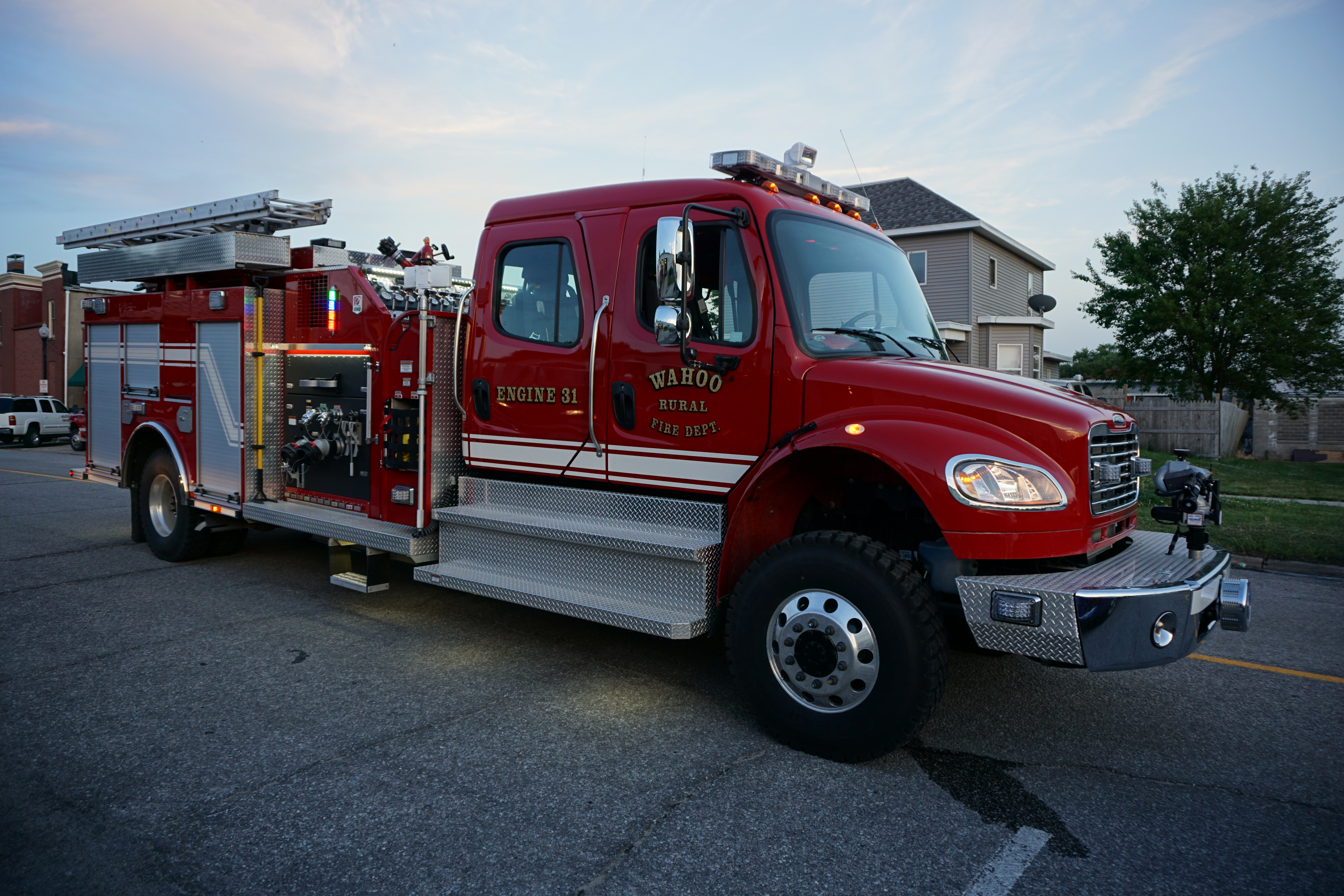 Engine 531
Engine 531 is a 2016 Smeal Pumper on a Freightliner four-wheel drive chassis. Engine 531 is equipped with 1,000 gallons of water and a 1,250 GPM pump. 531 is also equipped with a compressed air foam system along with a remote controlled front monitor that can be utilized to pump and roll extinguishing fires next to roadways.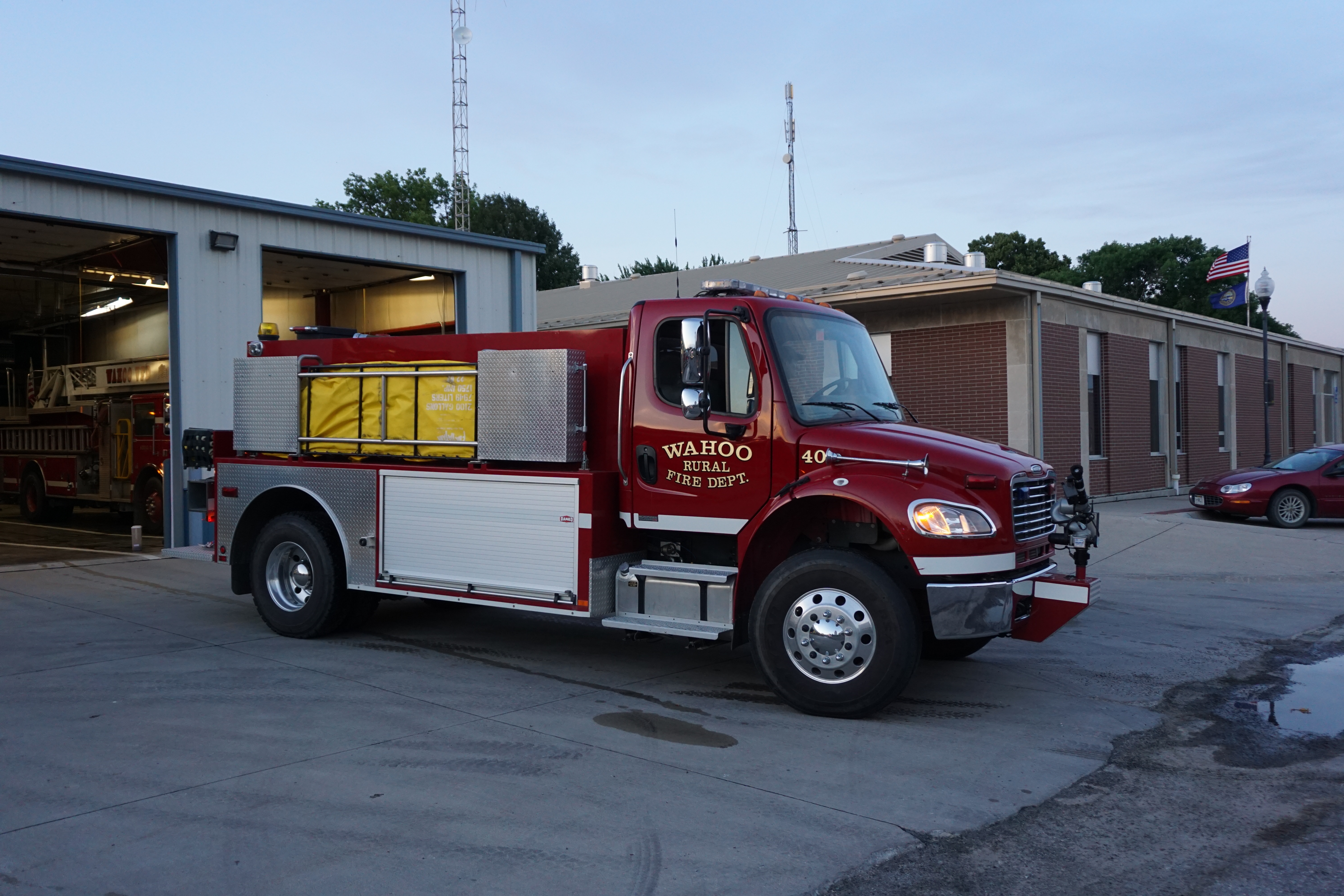 Tanker 540
Tanker 540 is a 2009 Danko Tanker on a Freightliner Chassis. Tanker 540 is a water tender utilized to haul a large quantity of water to areas of fire not supplied by hydrants, specifically a rural setting. Tanker 540 is equipped with 2000 gallons of water along with an auxiliary pump to extinguish fires or fill other fire apparatus. Tanker 540 is also equipped with a front monitor that can be operated using a remote control in the cab to extinguish brush and ditch fires.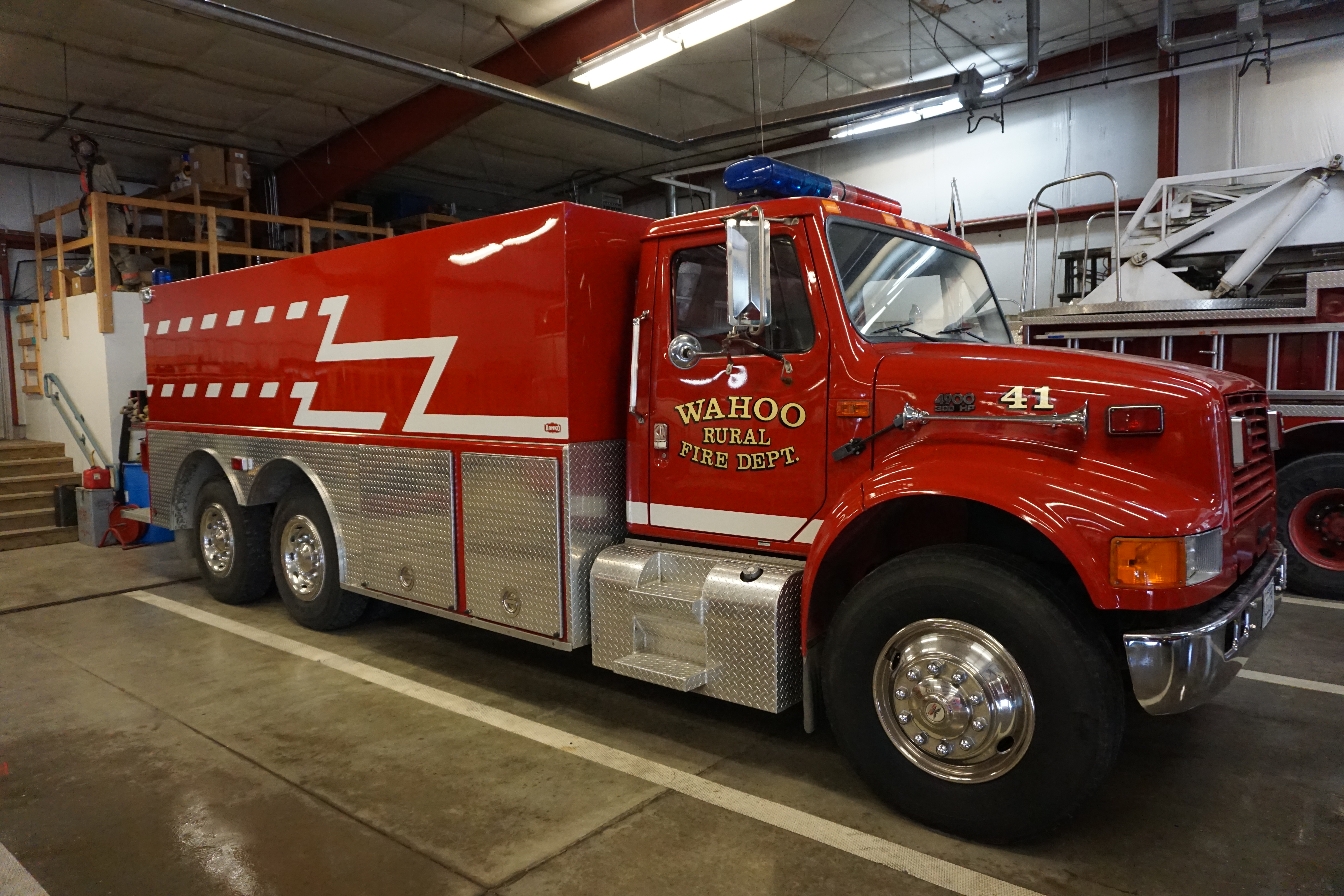 Tanker 541
Tanker 541 is a 2000 Danko Tanker on an International Chassis. Tanker 541 is a large water tender used to haul water where supply is limited.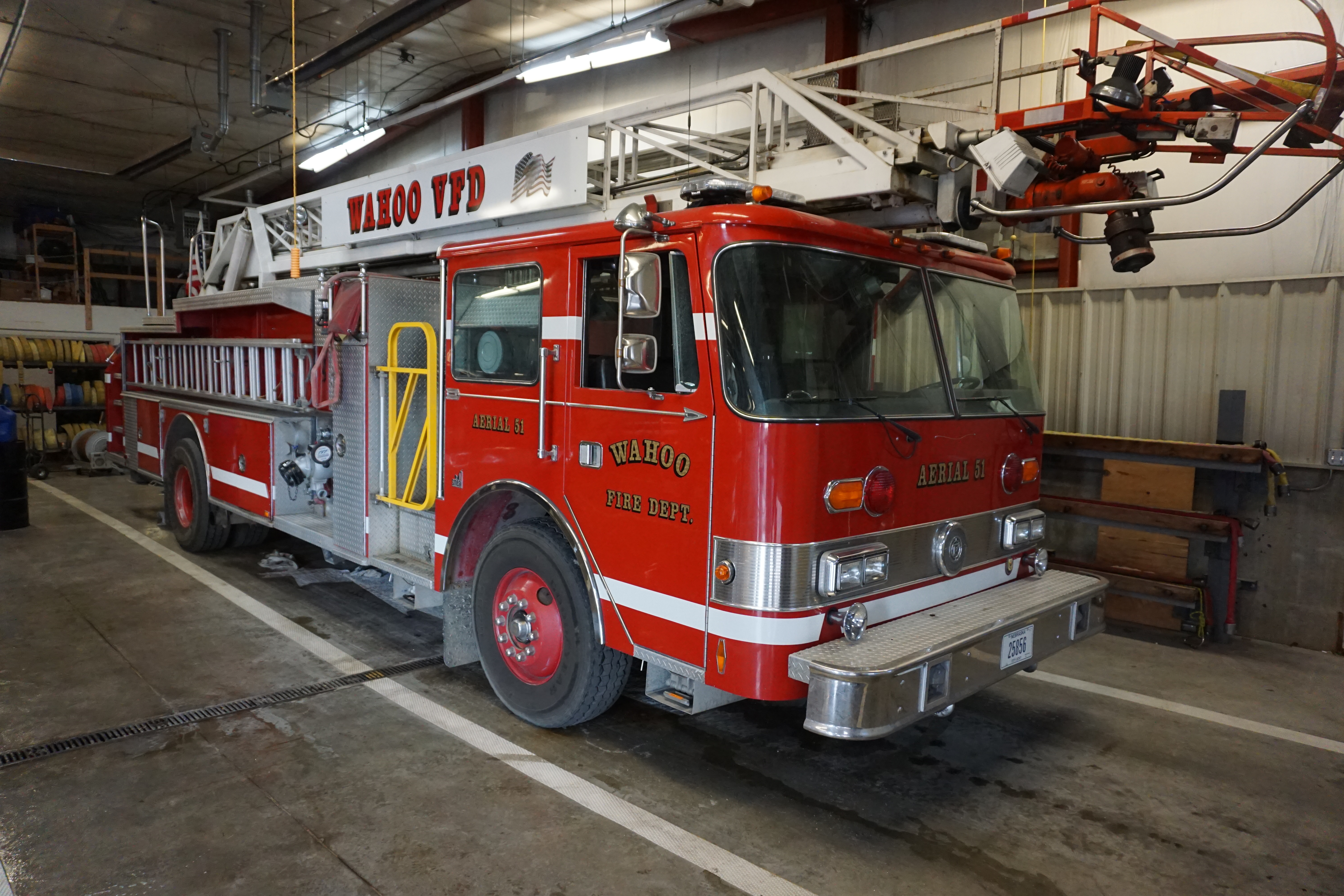 Truck 551
Truck 551 is a 1986 Pierce Aerial. Truck 551 is equipped with a 75' Aerial Ladder utilized for structural firefighting and specialty rescue.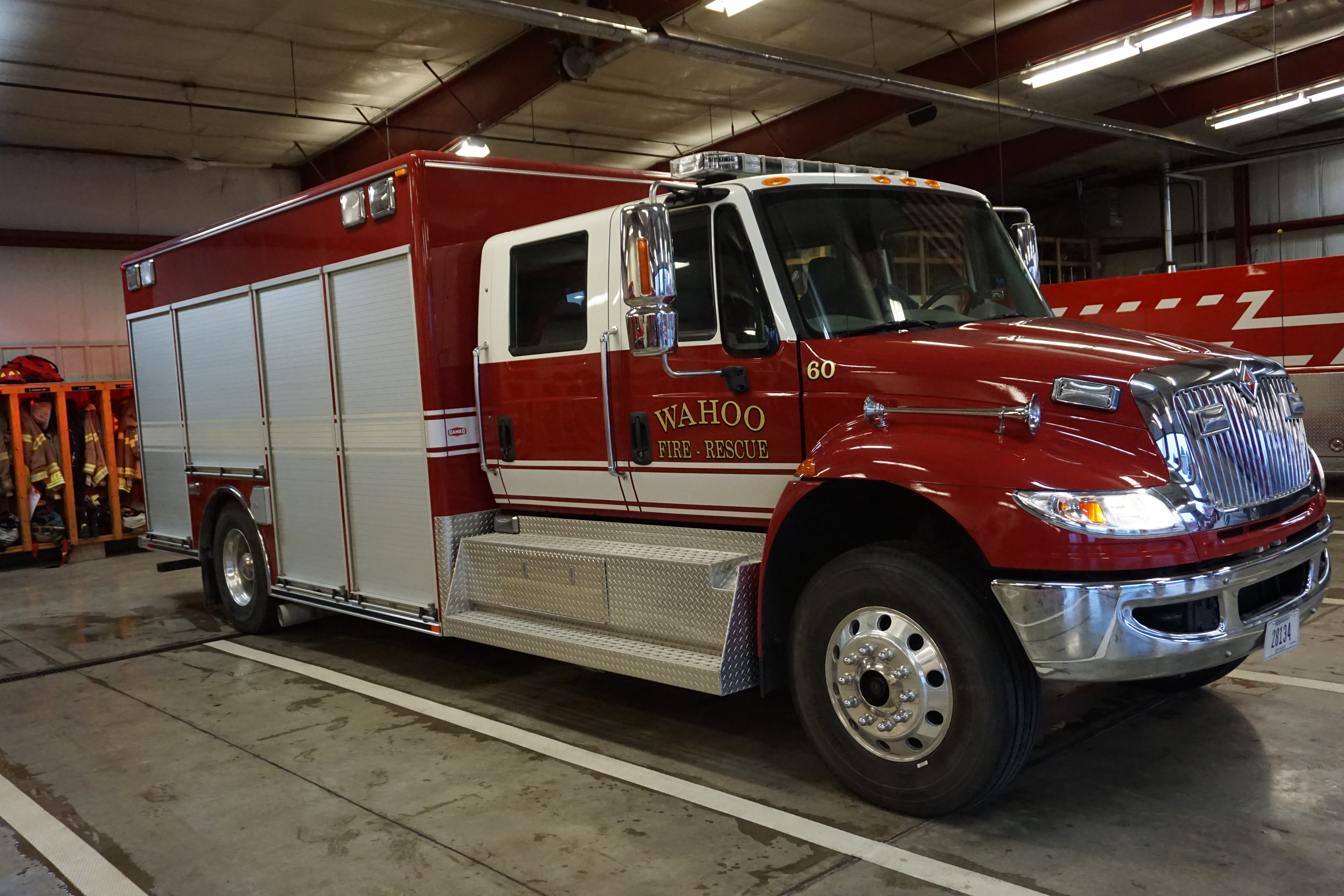 Rescue 560
Rescue 560 is a 2007 Danko Heavy Rescue on a Freightliner Chassis. 560 is utilized for heavy rescue events and scene support. It is equipped with a scene light tower to illuminate a large area for an extended period of time. 560 also carries the heavier set of extrication equipment for larger vehicle extrications. All of the Wahoo Fire Department specialty rescue equipment is carried on this vehicle including Water Rescue, Ice Rescue, Grain Bin Rescue, and Confined Space Rescue.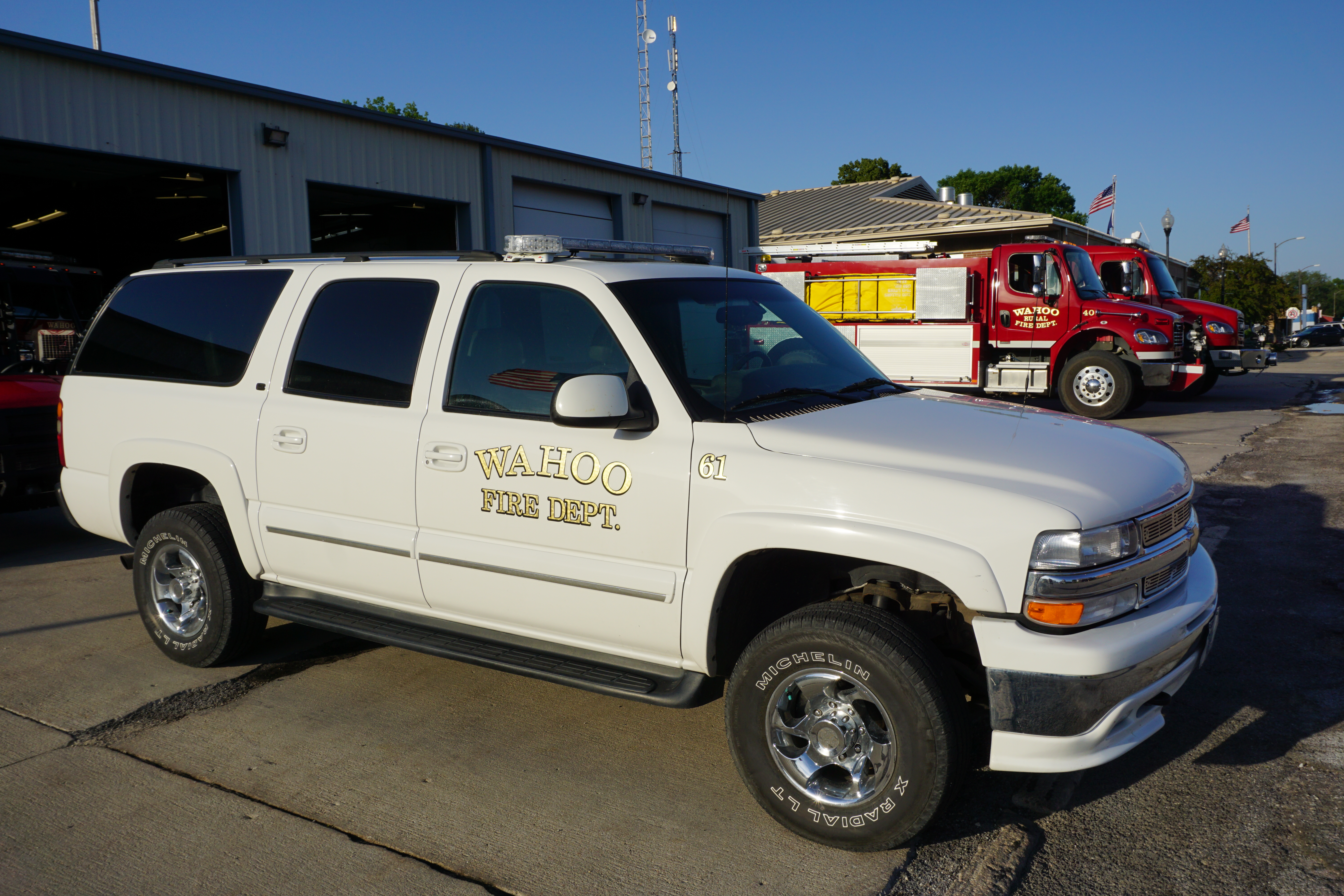 Fire Car 561
Fire Car 561 is a 2001 Chevrolet Suburban. 561 is used as a personnel carrier and command vehicle. This vehicle is also equipped to tow the Water Rescue equipment including boat in the event of a water rescue incident.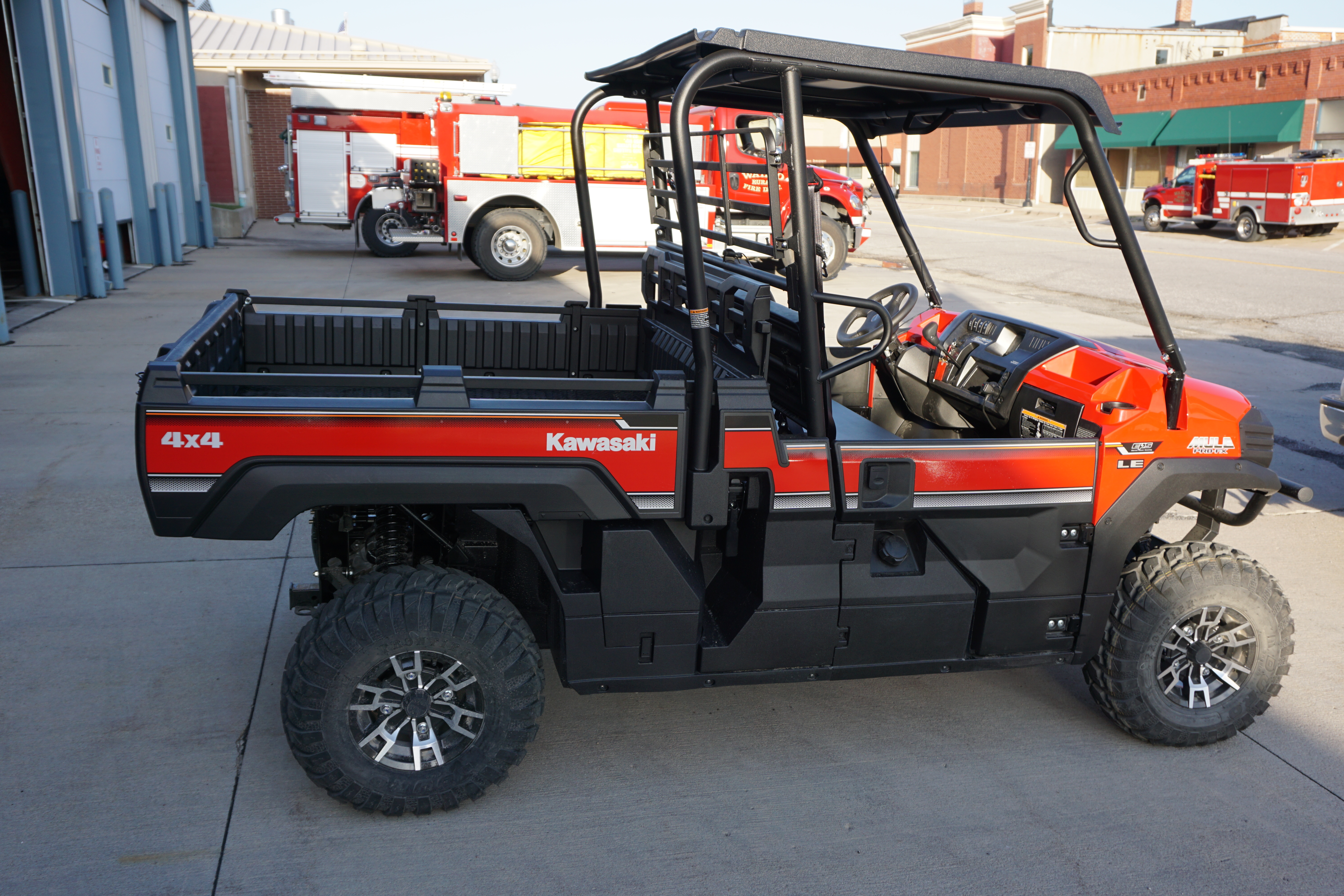 Utility 562
Utility 562 is a Kawasaki Mule utility vehicle leased to the Wahoo Fire Department by Kawasaki. This vehicle is utilized during special events to provide EMS and Fire Suppression standby. The maneuverability allows us to access patients in extremely rural environments not accessible for larger vehicles.