Annual Sanitary Sewer Maintenance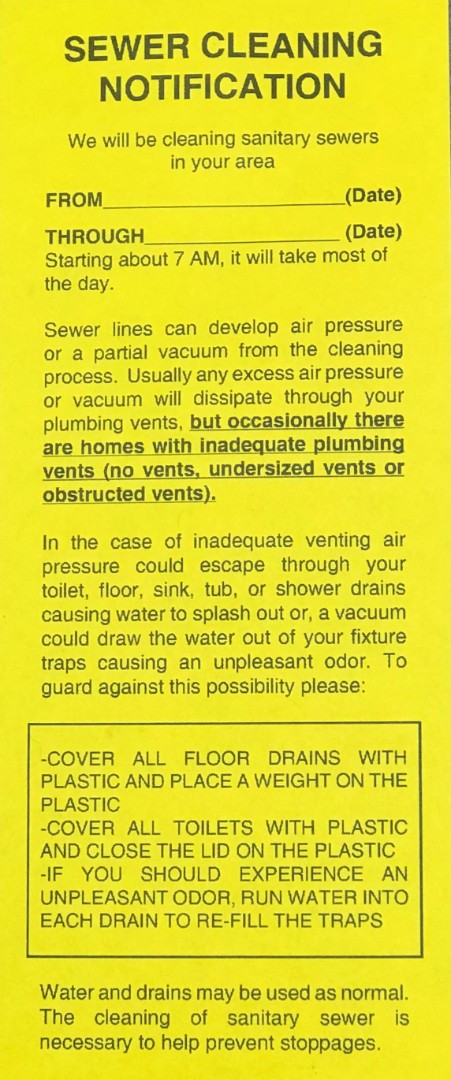 The City of Wahoo will soon be starting their annual jetting and inspection program of our sanitary sewer system. In the upcoming weeks Johnson Service Company will be in Wahoo to jet, camera/video, and inspect a portion of the City's sanitary sewer system. This is part of our comprehensive assessment and maintenance program for our sanitary sewer mains. Each year the Department of Utilities authorizes Johnson Services to complete approximately $50,000 of this type of work in Wahoo. Last year the focused area was south of 12th Street and primarily east of Broadway. This area was selected so the City would know of any repairs that needed to be made prior to the 2022 street overlay work that was done. We do our best to make sure the utilities in the ground are in good working condition before replacing or improving a street. In 2023 the area of focus will generally be south of 12th Street, north of the UP RR tracks, and west of Walnut/Sycamore.
If your home or business is located in this area, Johnson Services will notify you directly when they will be working on the sewer main you are connected to. They will place a door hangar on your front door, similar to this example, and this will provide you with the information you need to know while this work is taking place.
If you have any questions about why we do this, what information we collect, how the information is used, or just want to learn more about a system we all often take for granted - but shouldn't (we all like the toilet to work!), just give us a call at 402-443-3222 and we'll do our best to answer your questions.